Out of all the popular music trackers on the chipscene today, you'd be hard pressed to find one more ambitious than DefleMask is. Since its first beta release in 2011, DefleMask has evolved from a simple hobbyist program to one of the chipscene's most ambitious and widely used music trackers, now backed by a dedicated development team and a loyal userbase that numbers in the thousands. DefleMask is the brainchild of Argentinian programmer Leonardo Demartino, better known by his online handle 'Delek,' who serves as the Deflemask dev team's project lead and main programmer. Other key figures involved in DefleMask's development include Dario Génova (Graphic Design, UX/UI), Michael "DeadFish" Stamper (ROM Builders Programming) and Francisco Demartino (Additional Programming).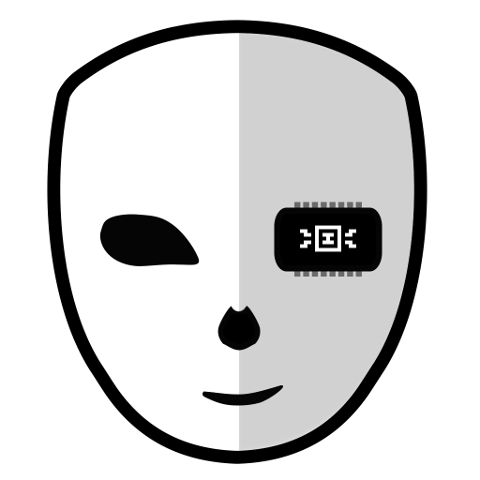 What makes DefleMask so ambitious in comparison to its contemporaries is its heavy focus on accessibility, and I mean that in a a couple of different ways. Firstly, and what DefleMask is probably most well known for is how it makes many different facets of chip music available to composers with its multi-chip support. Unlike other trackers which usually only emulate a single sound chip or system, DefleMask offers support for a staggering eight sound chips and seven different systems, including the Sega Genesis, Game Boy, Commodore 64 and the TurboGrafx-16 among others. If that wasn't enough, DefleMask also has internal ROM Builders for each system it supports, allowing composers to export their songs into files that can play back on actual hardware. While ambitious, DefleMask's goal of being a sort of 'universal tracker' has come with some drawbacks. Merely emulating one sound chip can be a challenge in itself, as each chip has its own quirks and roadblocks that developers must compensate for, so, as you can imagine, offering support for eight is a gargantuan task and many of the systems still suffer from numerous bugs. The heavy focus on multi-system support has also left other aspects of the tracker lacking, especially its exporters which have been criticized by detractors for being slow, unreliable and often producing unusable files due to its .vgm based export system.
The other way I mean that DefleMask focuses on availability, and the main focus of today's article, is less about what it makes available to its users, and more about how available it is to users. Cross-platform implementation has been one of Delek's main goals for the tracker since its inception. DefleMask, originally native to Windows, received a Linux port that came out in conjunction with v.0.7.0 around mid-2012, and was soon followed by a macOS port that similarly was released in conjunction with v.0.9.0 on New Years Day, 2013. This was the status quo up until early 2018, when Delek made a big announcement: he and the DefleMask dev team had begun work on one of their most ambitious projects yet, a mobile port of DefleMask to both iOS and Android devices. This announcement generated a lot of buzz within the community; anticipation was very high, but skeptics pointed out that previous attempts to port chiptune trackers to mobile devices hadn't gone terribly well, and wanted to know how the dev team planned to avoid the issues that previous mobile trackers had faced.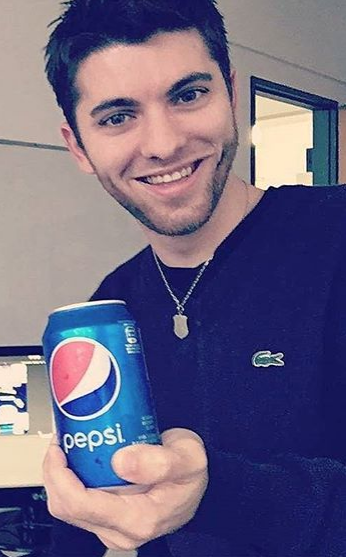 DefleMask Mobile spent most of 2018 in a closed alpha participated in by trusted members from the DefleMask community. It was mainly through these alpha testers and their anecdotes on the current alpha build that we got most of our information on the project. But once the public testing phase closed in November, updates on DefleMask Mobile's development became few and far between. Things remained quiet for a few more months until around two weeks ago, when Delek made the announcement that DefleMask Mobile had been approved for sale on both the App Store and Google Play, and would be available for sale very shortly. Finally, after nearly a year in development, DefleMask Mobile was released on the 22nd of April and has been the talk of the town since then. However, the quiet development cycle that the port went through left a lot of people, myself included, with many questions about the technical specs of the program. Was it scaled back for mobile? How did they compensate for the smaller screen size? Had any of the bugs from the current desktop build been patched out? My inner reporter simply could not rest until these questions were answered, so I got in contact with Delek to see if he'd be down for an interview about DefleMask Mobile, and he was kind enough to sit down with us and answer some of our questions.
"I've received lot of messages through the years asking about the possibility of making a mobile version of DefleMask, and my answer was always 'maybe, someday,'" Delek explained, when asked about what drove him to start working on a mobile port of his tracker, "and that day has finally come." Delek explained that it had been something he'd wanted to do for years, but he didn't feel like he was ready for it until early 2018. So what changed? Well, Delek says it was a mix of two different factors. The first was that he had gained a lot of experience developing mobile applications at his 9 to 5 at LemonChili Games, where he works at Head of Mobile Development. The second was that he felt that he had an awesome team backing him now; "Francisco Demartino and Darío Génova are helping me a lot to make this happen (coding and UX/UI respectively)."
One of the main questions that people had about DefleMask Mobile was how would such a large program with numerous different features and precise configurations be able to fit on such a small screen? Other attempts to bring tracker software to mobile have failed in the past for this very reason, because their UI simply just didn't work when ported to mobile devices. Luckily, Delek and his team seem to have taken this into consideration, with him stating "The UI/UX was redesigned completely for mobile. The main screen is only the patterns, the piano roll and a small floating toolbox for playback options. Nothing else. Clean. The instrument editor and pattern matrix spawn at demand by dragging from the sides. It is really easy to use." Other changes to the UI for the mobile port include sliders in the menus being replaced by knobs, the addition of a 'basic view' in which just the notes are visible, and a list of effects being added inside of the tracker for convenience.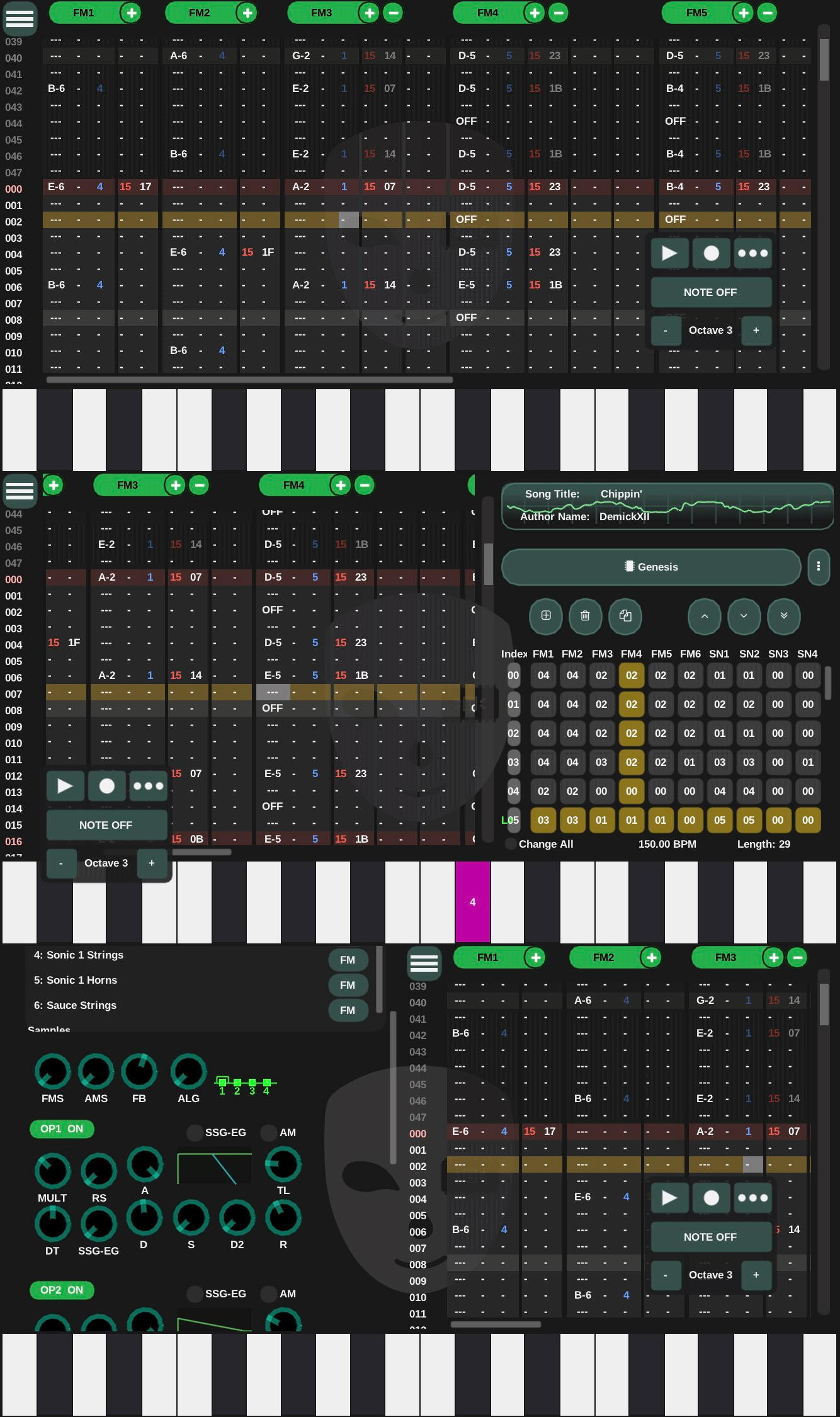 Contrary to what you might think, DefleMask hasn't been scaled back at all for mobile; it's actually quite the opposite, with Delek noting "It's a total conversion with even more features and with multiple bugs fixed. The mobile core runs better in nearly every way. It runs faster. It has more compatible textboxes (you can select, copy and paste text), better midi support and a better file saving system." Other new features include more control over the pattern matrix, better packaged instruments, the maximum pattern size being increased from 128 to 256, and updates to the macros. As for the bugfixing he mentioned, Delek elaborated that he and the team had fixed some playback issues, as well as volume of the noise channel on the PCE chip.
Unlike DefleMask's desktop version, which is free to use and funded purely on donations, DefleMask Mobile has a price tag of $7 USD attached to it. Delek explained his choice to release it as a paid app by saying "It costs money to keep an app in mobile stores, and the hardware and software we needed to test the app wasn't free either (midi hardware, mobile phones, Apple notebooks, developer licenses, etc). We need a way to recover that investment." Delek has also gone on record elsewhere stating that the desktop version will always remain free to use, nor will any updates to DefleMask Mobile cost any additional fees. "We're looking at alternative funding methods; a Patreon isn't out of the question."
For the final part of our interview, we discussed the future of DefleMask now that DefleMask Mobile had been released. I asked Delek what the roadmap for the tracker was now, to which he responded "We're planning on releasing a new desktop version based on the mobile core. It works better in every way." So fear not, desktop users. The additional features and bugfixes that came with the mobile version will be available for you too. After this next desktop update, there's a few possibilities. As previously noted, Delek said that the ROM Builders would be receiving an update in the future, and he's also begun gathering input from the DefleMask community on what system should be added to the tracker next.
Delek and his team already have a pretty big roadmap planned out for the program's future, but noted that "[the future of DefleMask] really depends on how well the mobile version is received by the community and if they show support for this kind of heavy retro based development. In the future, we're planning to add even more systems, a live mode, a Defle social network to share instruments and songs on, a video exporter with visualizations, and a playback engine for game engines like Godot, Unity3D and Unreal. But again, that depends on if we have support from the community." When asked if DefleMask would ever be supported for any other systems, Delek mused that "a port to Raspberry Pi and Nintendo Switch is our little dream. Maybe in the future."
So what has the community's response been to DefleMask Mobile so far? Well, it currently has a 4.7/5 rating on Google Play and a 3.3/5 rating on the App Store, with many of the attached reviews praising the UI's functionality, noting that it works very smoothly, but criticising the program's bugginess. In particular, the 'share' feature seems to be broken, crashing the app when attempting to use it. Other than that however, responses have been fairly positive. It appears that the user feedback collected during the closed alpha helped to refine the user interface into a much more functionable mobile product than many of DefleMask Mobile's contemporaries.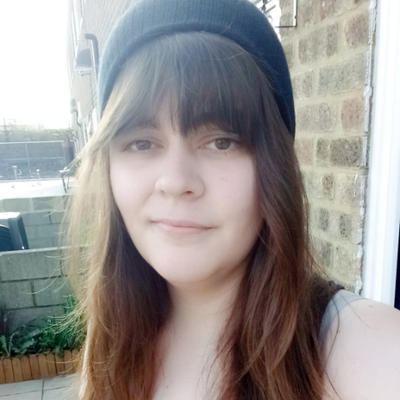 For a more seasoned opinion, we spoke with Circuit Bird, a chiptune composer and live performer who has worked extensively with DefleMask in the past. She was one of the people invited to participate in the closed alpha, and also has logged some time with the release version in the few days it's been released, so if anyone is qualified to be the judge in whether or not DefleMask Mobile is a solid port/app, it's her. I asked her if there was anything in the alpha that she had a problem with, and if it had been dealt with in the release version, to which she said "No real issues, to be honest. Mainly refresh rates of the tracker. It seems to have been fixed in the final version. The interface seems to have also been massively updated. [The alpha interface] looked exactly the same as the PC version, almost like a carbon copy of it. It was sometimes difficult to navigate through the menus. In the final version, that's been fixed." On whether or not she'd recommend the released version to a friend, she noted "For a new starter to Deflemask? I would recommend familiarising yourself with the PC version before delving into the mobile version, as it can be hard to follow. Otherwise, yes!"
Well, that's all we have for today. This is one of those stories where I'm really interested to see what the community has to say about it. What do you guys think about DefleMask Mobile? Does it live up to your expectations? And what do you about Delek's roadmap for the future of the program? We'd love to know what you think in the comments down below. Special thanks to Delek and CircuitBird for taking the time out of their days to answer our questions, and huge shoutout to my main men Pegmode and Ozaleto for helping me out with this article. If it wasn't for them, I wouldn't have been able to finish this article. Thanks again, guys :)
Until next time, have a great evening, and make sure to update your drivers.